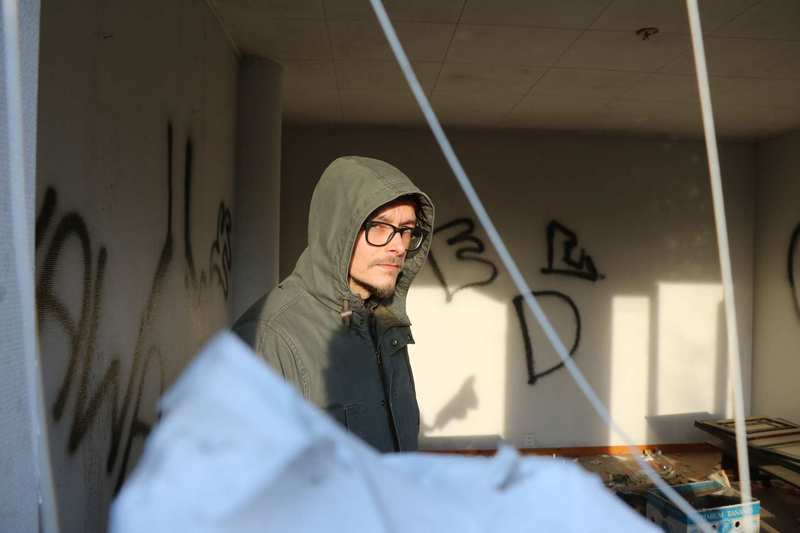 Mikko Raima is a digital artist from Mantta, Finland
Tell us a little bit about yourself and how you became a visual artist?
So, hello all. I´m Mikko Raima from Finland also known as pnkfdarts. I started my journey with digital arts about twenty years ago when I got a copy of Adobe Photoshop. First it was just some playing with the software and doing random image manipulations with it. After a couple of years I started doing some photography on the side.
About five years ago I got interested in 3D art and got really into it. All that has evolved to this point where I am today with my art. There´s a lot to learn still but i´m happy with my art right now.
You have a lot of dark themes. What is your inspiration behind this?
I think, as being Finnish , the darkness is built in me from the get go. Just kidding, music might be the greatest inspiration for me. I love to listen to post-rock and post-metal when I work with my art. It's something about instrumentals that makes your imagination fly and usually it just takes me to a dark place.
What is your process for creating a piece, and do you tend to create multiple pieces that work as an overall theme?
Generally, I just start to play with the software and something comes up from that without thinking. Process from start may take a couple hours to weeks. I tend to forget some pieces to my harddrive and they just sit there until I find those again. 🙂
I dont have an overall theme on my work but lately I've been doing humans in various forms.
How do you see your art evolving over the next 10 years? What are some things you'd like to try that you haven't yet?
I think adding movement to my work might be the next step for me. Lots of people have been asking me if I do any animations and that is something i´d like to learn in the future. Also, sound design is a thing that i´m interested in and adding some beats to go with my pieces might work.
How do you think art helps humanity as a whole and where do you fit into this?
Art is a type of communication between artists piece and the audience. So in a sense it brings people together and hopefully something great comes from that which could help to lead society for better tomorrow. I never considered myself as artist in a way it means but i really hope someone will enjoy and be inspired by my work to do something awesome.